YearRise Coin launched to create Defi Savings and Passive Income for the Future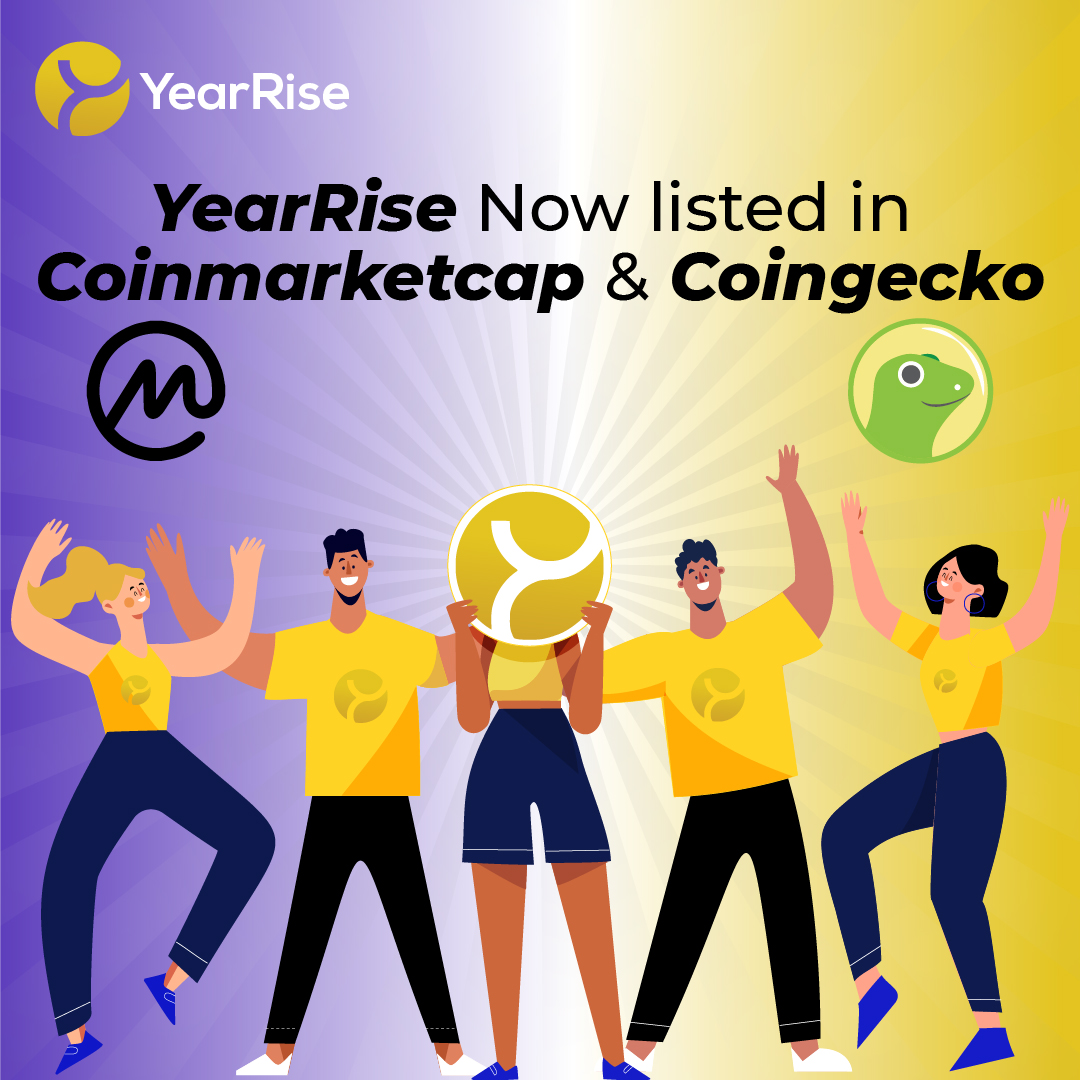 YearRise is a new unique DeFi savings utility token developed by HongKong based Crypto Innovators
On Nov 12, 2021, a new unique DeFi savings utility token was launched by the name of YearRise for presale and on 13th of Nov in pancake swap exchange. Based on an innovative technology that was developed by a group of HongKong based crypto enthusiasts, it is based on the belief that DeFi is the future of blockchain-based finance.
The concept of YearRise is based on developing features that help people to save and gain more by holding their token in a DeFi environment with YearRise. YearRise smart contract automatically always payout 8% Binance pegged BSC USD (USDT) to all holders. What makes it exciting is that it's given every hour once the volume is hit.
In addition to it, holders can also go to their unique setup inbuilt calculator on their website to do up a rough estimation of their investment return by inputting the number of tokens they intend to invest, the USDT returns expected and the compounding rate of increase in tokens they can achieve in a day, week, month and year if they decide to reinvest their USDT rewards.
Talking to the media one of the key spokespersons at YearRise was quoted saying "One of the unique capabilities of YearRise is the online dashboard where anybody can check the payout they have received and the upcoming payouts at the same time."
Most token rewards are given in the form of token reflections and need to go through the hassle of selling to convert into stable coins. This may result in some wastage of gas fees. YearRise contract is automated to convert every buy and sell taxes where 8% will be rewarded to all holders straight into stable coin USDT.
YearRise smart contract does provide an automatic accumulative buyback system where every tax transaction of 3% will go into the smart contract and be stored as BNB. No one can touch this stored amount even the developer and can only be activated to perform the buyback in times to help on the support or break through the resistance on the price of YearRise. The buyback function will manually turn on at a random date of the coming two weeks.
YearRise has a unique automatic hyper-deflationary burning mechanism with a starting total supply at 100m tokens and currently within a week, the supply had left with 97.5m. It can be seen in the contract itself. With a low total supply, this is an exceptional realistic mechanism for investors to see $1 or even $10 and $100 in the future.
As a newly launched token YRT has already reached an all-time high of 3million in market cap giving its holders 3times more on their investment. Within 10 sec, 600 BNB high-cap got sold out in presale which is a record.
Within 3 days of the launch, YRT was listed by Coinmarketcap and Coingecko. Within the first 3 hrs of launch, it has given USDT reward of $58000 to all YRT holders in the first 3 hours of launch.
YearRise has the goal to be a platform to help everyone gain more returns by holding their token with them. They also want holders to achieve capital gain due to the hyper deflationary mechanism on the total supply.
They are planning to provide a unique utility DAPP that is built with DeFi functions- a first in the market. In December they plan to go on CEX. There is also an upcoming utility development on a unique exclusive social wallet called DeFi yChat Pay with features like a private chat room for text and voice messages, swap function for crypto, live portfolio tracking, rewards dashboard, and peer-to-peer (P2P) services. A certain percentage of fees generated from Dapps will be rewarded back to holders.
With the tag line "Save With YearRise, Maximize Your Returns" there is no doubt they will meet their goals.
To join YearRise, visit Yearrise.finance. For updated follow them on Telegram and Twitter @yearrise
Media Contact
Company Name: YearRise Finance
Contact Person: Mr. Fong
Email: Send Email
Phone: +852 64614825
Country: HongKong
Website: www.yearrise.finance