Diabetic Cuisine Spices™ offers the best of salt-free spices that are "A Flavor Game-Changer!" "It's Magic In Your Mouth"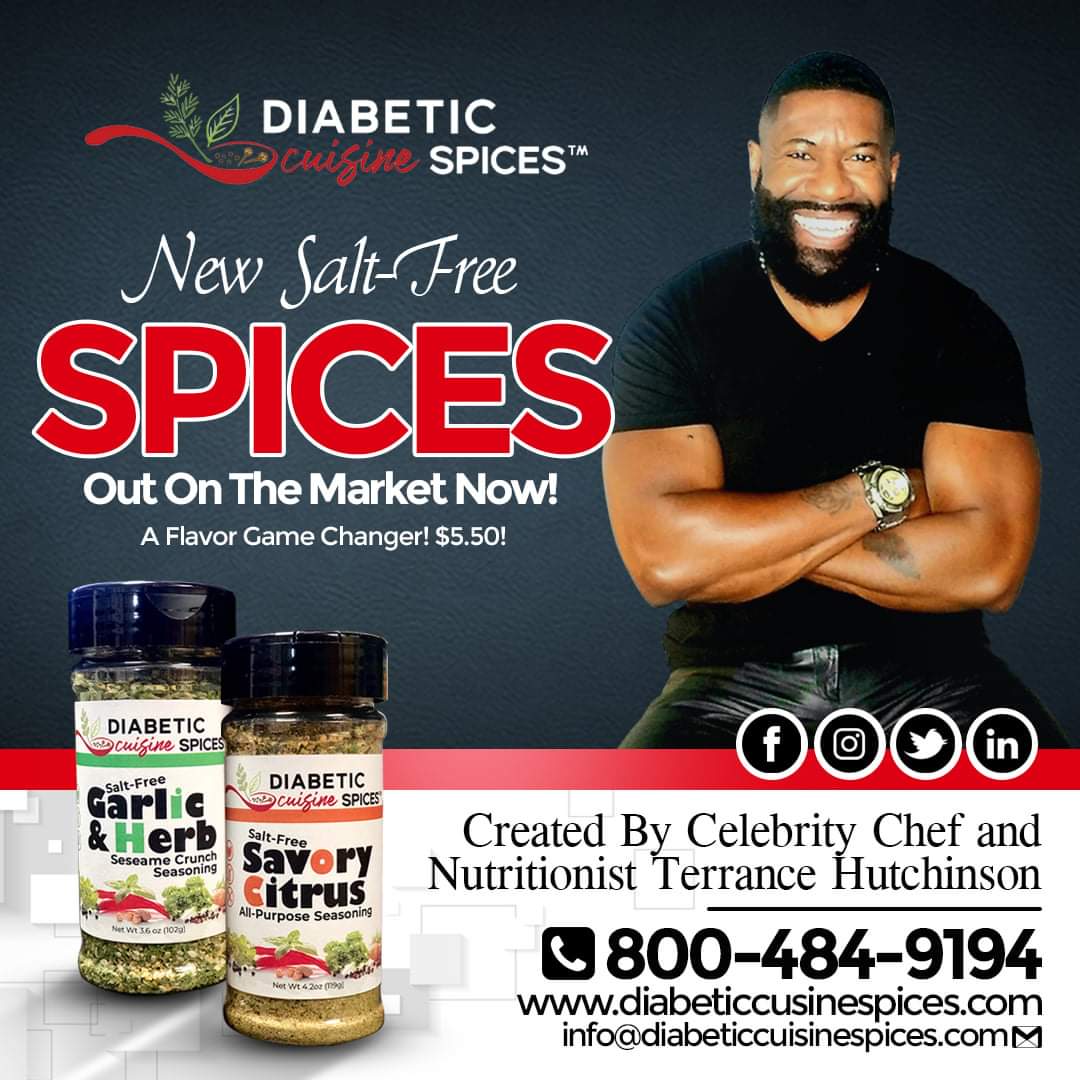 Diabetic Cuisine Spices ™ has come up with some great all-natural salt-free spices that aid in diabetes and even other lifestyle chronic conditions like Obesity, High Blood Pressure, Heart Disease, and others. Their spices are so made that they are sure to bring in the much-needed change in flavor.
Diabetic Cuisine Spices ™ have come up with some of the best all-new salt-free spices. These spices come in handy for those who are diabetic and want to follow the right diet that will help them keep their sugar levels in check. Along with this, several different lifestyle disorders can occur, and it is important to stick to a healthy form of diet. For all such cases, sticking to salt-free spices comes in super handy.
One of the key spokesmen (Creator and Owner Celebrity Chef/ Nutritionist Terrance Hutchinson) for the company was quoted as saying, "We want to emerge as one of the leading names in the spice market and we expect our spices to go worldwide. Our spices, despite being salt-free, have been made in such a way that they truly lend the right flavor to your foods and make it amazingly tasty."
With the right spices infused in food, the taste gets a whole lot better and helps people enjoy food to the fullest. Diabetic Cuisine Spices ™ wants to be sure that they can offer a plethora of options for people, and they offer a rare blend of taste and health. It is very important to make sure that one doesn't overdose on either salt or sugar. Many people don't even prefer very spicy food, which is why they make sure to incorporate just the right set of ingredients in the spices to lend the perfect flavor.
Many people feel that their food became perfect and very tasty after the spice blends were added to it. Those who would like to know more about the spices and even the ones who want to buy the best spices to enjoy the right pallets should make it a point to visit http://www.diabeticcuisinespices.com/.
About Diabetic Cuisine Spices
Diabetic Cuisine Spice™ has made some of the finest spices that are salt-free, yet lend the best taste and aromas to your favorite foods. These spices are infused with the best all-natural ingredients that come in handy to make food taste great!
Compare their spices to the leading brands to see for yourself! You would not be disappointed.
Media Contact
Company Name: Diabetic Cuisine Spices LLC
Contact Person: Terrance Hutchinson, Owner
Email: Send Email
Phone: 800-484-9194
City: Atlanta
State: Georgia
Country: United States
Website: www.Diabeticcuisinespices.com