Hepatic Cirrhosis Market Is Expected To Grow During the Forecast Period (2019-2032), DelveInsight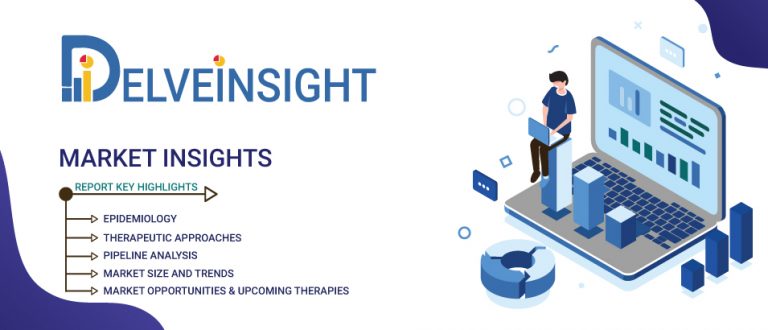 DelveInsight's "Hepatic Cirrhosis Market Insights, Epidemiology, and Market Forecast-2032″ report delivers an in-depth understanding of the Hepatic Cirrhosis, historical and forecasted epidemiology as well as the Hepatic Cirrhosis market trends in the United States, EU5 (Germany, Spain, Italy, France, and United Kingdom) and Japan.
The Hepatic Cirrhosis market report provides current treatment practices, emerging drugs, Hepatic Cirrhosis market share of the individual therapies, and current and forecasted Hepatic Cirrhosis market Size from 2019 to 2032 segmented by seven major markets. The Report also covers current Hepatic Cirrhosis treatment practice/algorithm, market drivers, market barriers and unmet medical needs to curate the best of the opportunities and assesses the underlying potential of the Hepatic Cirrhosis market.
Hepatic Cirrhosis: An Overview
Hepatic Cirrhosis is a late-stage liver disease in which healthy liver tissue is replaced with scar tissue and the liver is permanently damaged. In the developed world, the most common causes of cirrhosis are hepatitis C virus (HCV), alcoholic liver disease, and nonalcoholic steatohepatitis (NASH), while hepatitis B virus (HBV) and HCV are the most common causes in the developing world. Other causes of cirrhosis include autoimmune hepatitis, primary biliary cholangitis, primary sclerosing cholangitis, hemochromatosis, Wilson disease, alpha-1 antitrypsin deficiency, Budd-Chiari syndrome, drug-induced liver cirrhosis, and chronic right-sided heart failure.
Download a sample copy of the market report- https://www.delveinsight.com/sample-request/hepatic-cirrhosis-market
Key highlights of the Hepatic Cirrhosis Market Report
According to a study by Scaglione et al. (2015), the prevalence of cirrhosis in the United States was approximately 0.27%, corresponding to 633,323 adults over the age of 18.
According to Scaglione et al. (2015), males are more affected with Hepatic Cirrhosis than females.
According to a study by Stroffolini et al. (2004), in Italy 72.1% cirrhosis was associated with chronic infection with hepatitis C virus (HCV), and in 47.7% of the patients this was the only pathogenic factor.
According to Hsiang et al. (2019), the common primary aetiologies for liver cirrhosis were chronic hepatitis B cirrhosis (37.3%), alcoholic liver disease cirrhosis (24.1%), chronic hepatitis C cirrhosis (22.3%) and non-alcoholic fatty liver disease cirrhosis (16.4%).
Hepatic Cirrhosis Market
The Hepatic Cirrhosis market size is anticipated to increase during the study period owing to the increasing incident population and rising awareness of the Hepatic Cirrhosis Market in the 7MM. The expected launch of emerging therapies and the research and development activities of pharmaceutical companies will also fuel the market growth during the forecast period.
The market outlook section of the report helps to build a detailed comprehension of the historic, current, and forecasted Hepatic Cirrhosis Market size by analyzing the impact of current and emerging therapies in the market. It also provides a detailed assessment of the market drivers & barriers, unmet needs, and emerging technologies.
The report gives a thorough detail of the Hepatic Cirrhosis Market trend for each marketed drug and late-stage pipeline therapies by evaluating their impact based on the annual cost of therapy, inclusion and exclusion criteria, mechanism of action (MoA), competition with other therapies, brand value, their impact on the market and view of the key opinion leaders.
Hepatic Cirrhosis Treatment Market
Treatment strategies in cirrhosis may vary depending on the disease stage as well as the underlying etiology. Broadly, the goals of treatment for compensated cirrhosis are to slow, halt or reverse progression of fibrosis and prevent decompensation events, whereas for decompensated cirrhosis, the focus is on preventing further decompensation and death (e.g., by improving liver function) and treating complications related to portal hypertension. Importantly, any treatment strategy in cirrhotic patients should not increase the risk of hepatocellular carcinoma (HCC) and, consistent with the FDA guidance, should ultimately improve how a patient 'feels, functions or survives.
Hepatic Cirrhosis Market Insights
In the 7MM, the United States is expected to account for the largest share of the global market due to favorable reimbursement scenario, increase in R&D investments in pharmaceutical companies & research institutes for new drug development, and the presence of major players in the region.
Hepatic Cirrhosis Emerging Therapies
Terlipressin (Mallinckrodt)
Belapectin (Galectin Therapeutics), and several others
Request a sample copy of the market report- https://www.delveinsight.com/sample-request/hepatic-cirrhosis-market
Table of Content
1. Key Insights
2. Executive Summary of Hepatic Cirrhosis
3. Competitive Intelligence Analysis for Hepatic Cirrhosis
4. Hepatic Cirrhosis: Market Overview at a Glance
5. Hepatic Cirrhosis: Disease Background and Overview
6. Patient Journey
7. Hepatic Cirrhosis Epidemiology and Patient Population
8. Treatment Algorithm, Current Treatment, and Medical Practices
9. Hepatic Cirrhosis Unmet Needs
10. Key Endpoints of Hepatic Cirrhosis Treatment
11. Hepatic Cirrhosis Marketed Products
12. Hepatic Cirrhosis Emerging Therapies
13. Hepatic Cirrhosis: Seven Major Market Analysis
14. Attribute analysis
15. 7MM: Market Outlook
16. Access and Reimbursement Overview of Hepatic Cirrhosis
17. KOL Views
18. Market Drivers
19. Market Barriers
20. Appendix
21. DelveInsight Capabilities
22. Disclaimer
23. About DelveInsight
About Us
DelveInsight is a Business Consulting and Market research company, providing expert business solutions for life science vertical and offering quintessential advisory services in the areas of R&D, Strategy Formulation, Operations, Competitive Intelligence, Competitive Landscaping, and Mergers & Acquisitions.
Contact Us
Yash
Media Contact
Company Name: DelveInsight Business Research LLP
Contact Person: Yash Bhardwaj
Email: Send Email
Phone: 9193216187
Address:304 S. Jones Blvd #2432
City: Las Vegas
State: NV
Country: United States
Website: https://www.delveinsight.com/