CopperJoint Launches New Thumb Splint on Amazon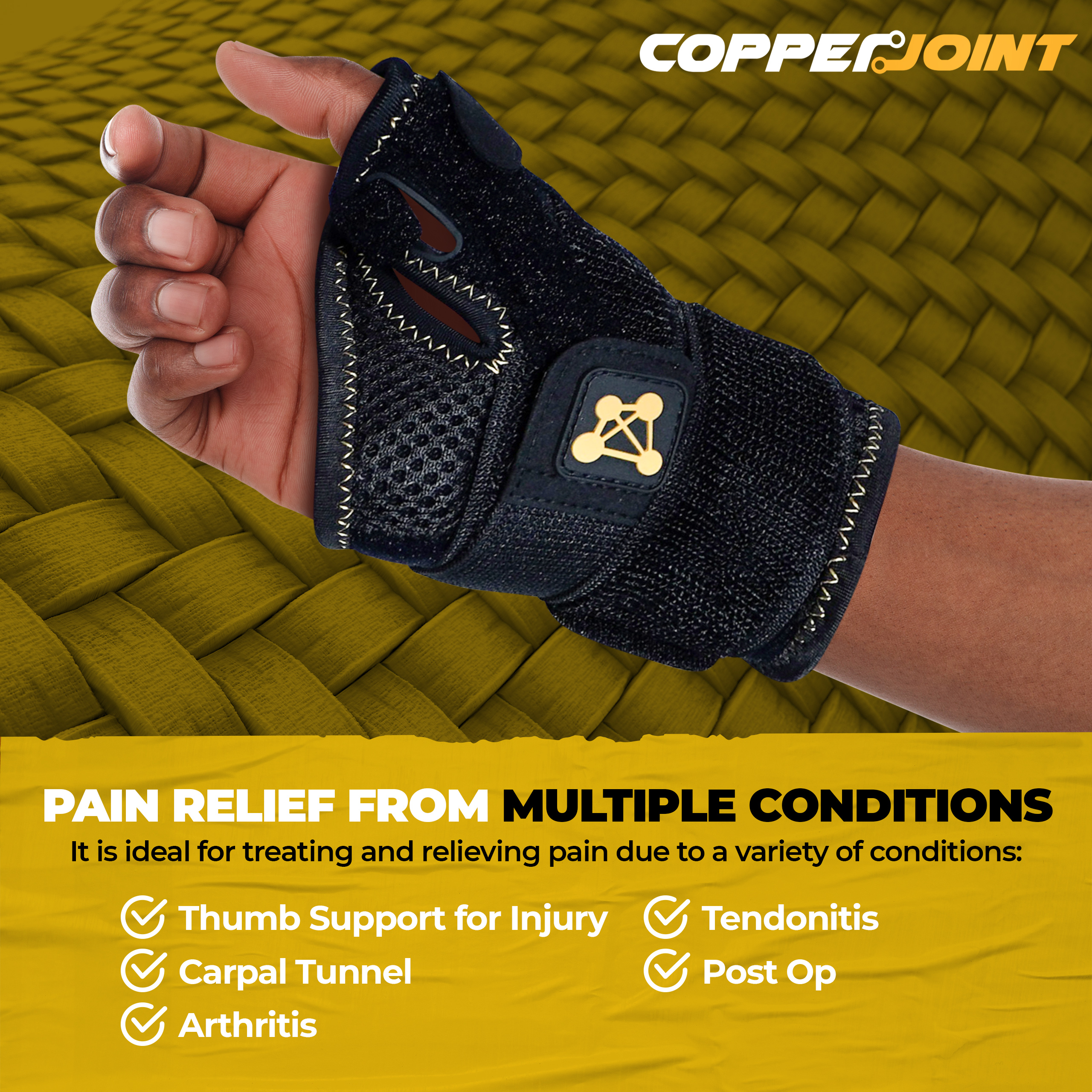 CopperJoint is one of the top rated copper infused supports maker. They have been doing a great work and their latest launch is the new thumb splint. This has managed to get rave reviews already.
CopperJoint has managed to be listed as one of the top providers of alternate pain management solutions. The company strongly believes in copper therapy and they have been putting in their best efforts for the sake of coming up with great products that aid in efficient pain relief.
CopperJoint has just launched a new product called the thumb splint. The key motive behind this product is to help people experience the right comfort and get rid of the nagging pain that makes it hard for people to function otherwise.
Stefano Starkel, the founder of the company was quoted as saying, "CopperJoint is always looking to come up with the best of products that are engineered for the betterment of people. Our thumb splint is made of the best quality of materials and offers great comfort."
There are several types of work that tend to create pain and discomfort especially in the thumb areas. All these people who are facing such problem can benefit immensely from the use of the thumb splint.
This splint is made using the best quality of materials. The finest copper ions have been used and copper therapy is one of the best holistic treatment methods that is known to be of great help. With holistic pain management issues, people are able to be sure that they can handle their pain and also cut down the side effects that they otherwise end up facing.
Most people who have used the thumb splint have managed to benefit immensely from its use and they could find a significant relief in pain.
Those who are on the lookout to know more about the features of the thumb splint and even those who want to keep an eye out on the details of what copper infused supports the company deals in should visit https://www.copperjoint.com
About CopperJoint
CopperJoint is one of the top rated companies that has been offering holistic pain relief solutions. They design a wide array of copper infused supports that has been helping people get rid of their pain.
Media Contact
Company Name: CopperJoint, LLC
Contact Person: Stefano Starkel, Founder
Email: Send Email
Phone: 302-604-6421
Address:30 N Gould St Suite 4397
City: Sheridan
State: WY 82801
Country: United States
Website: www.copperjoint.com