Learn to create wiggle crypto income live on 20th Oct
With the help of the Wiggle crypto income strategy, crypto expert Dan Hollings will make participants at the webinar understand how to earn a steady passive income in crypto.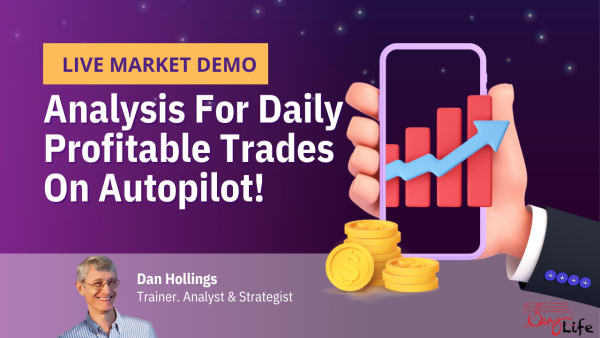 The Crypto market was booming in the last few years in different parts of the world. However, in 2022, the market has not seen much of a boom. This has led to speculations among users about whether to invest in this market or not. However renowned crypto expert Dan Hollings feels just the opposite. He shares that this is indeed a good time to invest in crypto and his success in this field ensures that he knows the market well.
A live webinar has been announced for the 20th of Oct, 2 pm Pacific time. People can now learn the different aspects of crypto investment and whether it is the right time to invest in this market.
In the webinar, Dan will highlight the Wiggle crypto income strategy that he has devised. Using this strategy, any user can earn a steady passive income be it during peak or slump time in the crypto market.
"There will be ups and downs in the crypto market just like in the other markets. However one must not only focus on the crypto coins that do good. Instead one must focus on the ups and downs to wiggle in a steady amount of passive income. And adding these steady incomes will only lead to earning a good income in the long run," said Dan Hollings.
The webinar will demonstrate live how Dan Holling's strategy works in real market situations and provide the users with firsthand knowledge.
Get started at: http://www.CryptoPlanWorks.com
For more information, visit https://www.youtube.com/channel/UC_4oGfNdnhTRS4AhVvQ9sDw
About Dan Hollings:
Dan Hollings has completed 10,000 crypto automation in 49 months. With more than $5 million in cryptocurrencies, he tested the markets and found what worked. He has now tested his approach with individuals in 131 different countries at both cryptocurrency market peaks and slumps.
Media Contact
Company Name: SaazLife
Contact Person: Anish Chatterjea
Email: Send Email
City: Vancouver
State: British Columbia
Country: Canada
Website: www.CryptoPlanWorks.com