Why Amazon is the Best Option for Starting a business in the Current Down Market
On Feb 27 one of the most extensive free webinars is happening to reveal the growth strategy in the down market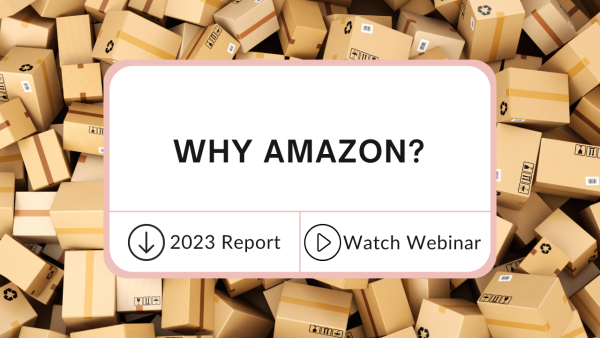 On Feb 27th, one of the most anticipated webinars "The Greatest Risk-Free Way To Start or Grow An Online Business" will show the step-by-step method to gain in the down market. To complement the webinar, SaazLife is sharing a brand new report that examines the current down market and why Amazon is the best option to start a business and create an additional income stream.
The revealing report and webinar are free. Both can be accessed by anyone interested in learning more about the benefits of starting a business on Amazon and get a good understanding about the current market conditions.
According to the report, the current down market has resulted in many people losing jobs or experiencing reduced income. Starting a business on Amazon is a viable option for individuals who are looking for an additional income stream. Amazon provides a platform for small businesses to reach a large customer base and increase their sales. In addition, Amazon offers various tools and resources that make it easy for entrepreneurs to start a business and manage their operations.
"Amazon has proven to be a reliable and profitable platform for entrepreneurs looking to start a business and create an additional income stream," said Anish, CEO of SaazLife. "The current down market has created an opportunity for individuals to start their own business and Amazon is the perfect platform to do so."
SaazLife also highlights and believes in the similarities between the trending AI tools and Amazon regarding future growth and sustainability. AI tools like OpenAI/ChatGPT is an innovative company at the forefront of its industry. Both companies focus on customer satisfaction and use technology to improve their services. In addition, both companies have a large customer base and are constantly expanding their operations to reach new markets.
The strategy discussed in the webinar is independent of any short-term loopholes, particular market conditions, or other factors. It's a straightforward method that first lets 960 people sell over a billion items on Amazon, but the market is still far too undersaturated.
Entrepreneurs can quickly launch a firm and attain financial independence by utilizing Amazon's platform and its tested business model. The paper offers helpful advice and tactics business owners can take to launch a prosperous Amazon business.
SaazLife is confident that the webinar and the report will prove to be invaluable tools for business owners wishing to launch an Amazon venture. The paper offers a road map for achieving success and making money with the appropriate mentality and methods.
"Two years back, a study was done by FeedVisor in which they discovered that 1 in 5 "professional" Amazon sellers sold over 1 million dollars a year. We are confident that Amazon will continue to thrive and provide innovative solutions to its customers. Hence the best strategy to grow is partnering with companies like these."
Anish said "Sit on the shoulder of a giant in the business world, like Amazon and let them help you create a business. How can you piggyback on Amazon's success? It is possible if you follow a specific strategy. I did and succeeded. There are many ways you can get started selling on Amazon, but if you're interested in just picking one (the most lucrative one, presumably), this one makes the most sense in my opinion. This is the way I would wager is responsible for the fact that Amazon doubled its profits during the past couple of years."
To access the free report on starting a business on Amazon, visit SaazLife's Website: https://secure.saazpro.com/2023-Report
To register for the Live webinar visit: https://secure.saazpro.com/Saaz-Training
SaazLife is a company dedicated to providing innovative solutions to its customers and is committed to helping entrepreneurs succeed. For more information, visit https://secure.saazpro.com/2023-Report
Media Contact
Company Name: SaazLife
Contact Person: Anish Chatterjea
Email: Send Email
City: Los Angeles
State: California
Country: United States
Website: secure.saazpro.com/FreeBook